Barry Commoner? Gotthold Ephraim Lessing? Leonardo da Vinci? Oliver Wendell Holmes Jr.? John Muir? Jean Piaget? Daniel Patrick Moynihan? Solomon Short? David Gerrold? Anonymous?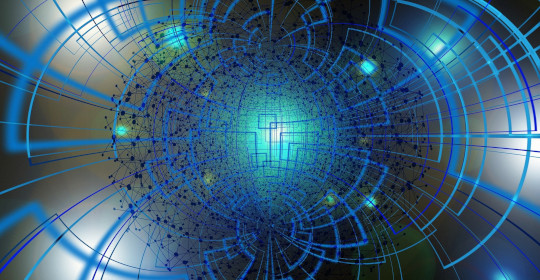 Dear Quote Investigator: The universe reflects a pervasive interconnectedness. Here are two versions of a pertinent adage:
Everything is connected to everything else.
Everything connects to everything else.
Ecological thinkers have used this as a guiding principle. Would you please explore the provenance of this saying?
Quote Investigator: QI believes that this notion probably occurred in the mind of a primordial philosopher, but this article will center on written expressions from prominent figures.
This adage has often been attributed to the Italian Renaissance genius Leonardo da Vinci who died in 1519, but QI has only found citations for this linkage in recent decades, and this evidence is not substantive.
In 1769 German dramatist and philosopher Gotthold Ephraim Lessing published "Hamburgische Dramaturgie" ("The Hamburg Dramaturgy") which contained a match. Below is an English translation[1]1889, Selected Prose Works of G. E. Lessing, New Revised Edition, Translated from the German by E. C. Beasley and Helen Zimmern, Edited by Edward Bell, Section: Dramatic Notes, Sub-Section: Number … Continue reading followed by the original text in German. Boldface added to excerpts by QI:[2] 1769, Hamburgische Dramaturgie by Gotthold Ephraim Lessing, Zweyter Theil (Volume 2), Quote Page 140 and 141, J. Dodsley und Compagnie. (Google Books Full View) link
In nature everything is connected, everything is interwoven, everything changes with everything, everything merges from one into another. But according to this endless variety it is only a play for an infinite spirit. In order that finite spirits may have their share of this enjoyment, they must have the power to set up arbitrary limits, they must have the power to eliminate and to guide their attention at will.

In der Natur ist alles mit allem verbunden; alles durchkreuzt sich, alles wechselt mit allem, alles verändert sich eines in das andere. Aber nach dieser unendlichen Mannigfaltigkeit ist sie nur ein Schauspiel für einen unendlichen Geist. Um endliche Geister an dem Genusse desselben Anteil nehmen zu lassen, mußten diese das Vermögen erhalten, ihr Schranken zu geben, die sie nicht hat; das Vermögen abzusondern und ihre Aufmerksamkeit nach Gutdünken lenken zu können.
Below are selected citations in chronological order.
Continue reading Everything Is Connected To Everything Else
References

↑

1
1889, Selected Prose Works of G. E. Lessing, New Revised Edition, Translated from the German by E. C. Beasley and Helen Zimmern, Edited by Edward Bell, Section: Dramatic Notes, Sub-Section: Number 70, Quote Page 399, George Bell and Sons, London. (Google Books Full View) link

↑

2
1769, Hamburgische Dramaturgie by Gotthold Ephraim Lessing, Zweyter Theil (Volume 2), Quote Page 140 and 141, J. Dodsley und Compagnie. (Google Books Full View) link