Will Smith? Walter Winchell? Robert Quillen? Edgar Allan Moss? Tony Wons? Ken Murray? Emile Gauvreau? Walter Slezak? Will Rogers? Chuck Palahniuk? Tyler Durden?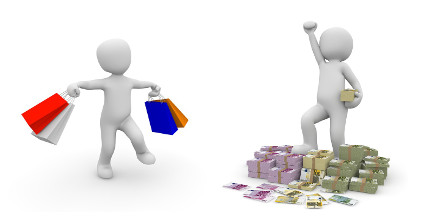 Dear Quote Investigator: Have you ever purchased an item and wondered the next day what motivated your inexplicable action? Here are two versions of an entertaining saying about consumerism:
1) Too many people spend money they haven't earned to buy things they don't want to impress people they don't like.

2) We buy things we don't need with money we don't have to impress people we don't like.
Statements like this have been credited to the famous comedian Will Rogers, the powerful columnist Walter Winchell, the Hollywood star Will Smith, and the movie "Fight Club". What do you think?
Quote Investigator: The earliest strong match located by QI appeared in a June 1928 column by the syndicated humorist Robert Quillen in which he labelled the expression "Americanism":[1] 1928 June 4, The Detroit Free Press, Paragraphs by Robert Quillen, Quote Page 6, Column 4, Detroit, Michigan. (Newspapers_com)
Americanism: Using money you haven't earned to buy things you don't need to impress people you don't like.
Here are additional selected citations in chronological order.
Continue reading Using Money You Haven't Earned To Buy Things You Don't Need To Impress People You Don't Like
References

↑

1
1928 June 4, The Detroit Free Press, Paragraphs by Robert Quillen, Quote Page 6, Column 4, Detroit, Michigan. (Newspapers_com)