H. L. Mencken? George Jean Nathan? Errol Flynn? Anonymous?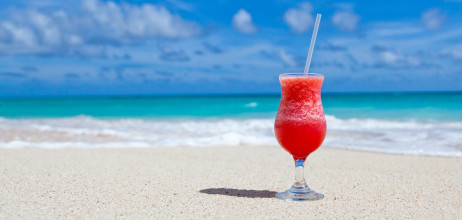 Dear Quote Investigator: During the December holiday season imbibing is commonplace. "Mrs. Byrne's Dictionary of Unusual, Obscure, and Preposterous Words" lists 'ombibulous' with the following definition: 1
someone who drinks everything (H. L. Mencken).
How is the famous commentator and curmudgeon Mencken connected to this word? Would you please explore this topic?
Quote Investigator: In 1920 a piece containing this distinctive word together with the closely related synonym 'omnibibulous' appeared in "The Smart Set" magazine with two authors specified in the byline: George Jean Nathan and H. L. Mencken. Boldface added to excerpts by QI: 2
As for me, I am prepared to admit some merit in every alcoholic beverage ever devised by the incomparable brain of man, and drink them all when the occasions are suitable—wine with meat, the hard liquors when the soul languishes, beer on jolly evenings. In other words, I am omnibibulous, or, more simply, ombibulous.
The prefix 'omni' means all, and 'bibulous' means fond of alcoholic beverages sometimes to excess.
In later publications Mencken indicated that the 1920 passage above was his. Mencken did not coin the word 'omnibibulous', but QI's exploration suggests that he did coin the shortened form 'ombibulous'. See below for additional selected citations in chronological order.
Continue reading I Am Omnibibulous, or, More Simply, Ombibulous
Notes:
1980 (1974 Copyright), Mrs. Byrne's Dictionary of Unusual, Obscure, and Preposterous Words by Josefa Heifetz Byrne, Entry: ombibulous, Quote Page 145, Column 1, University Books: Citadel Press, Secaucus, New Jersey. (Verified with scans) ↩