Oscar Wilde? Lloyd Lewis? Henry Justin Smith? Apocryphal?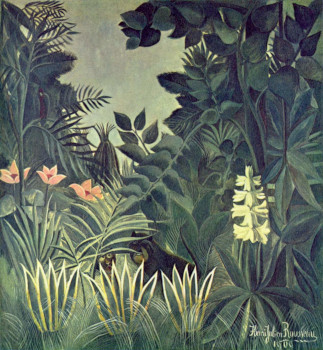 Dear Quote Investigator: The famous wit Oscar Wilde apparently expressed some forward thinking ideas about the environment. He believed that the natural world should be preserved so that it can be conveyed to our children in the condition it was received. Would you please help me to find a citation.
Quote Investigator: The earliest match known to QI appeared in the 1936 book "Oscar Wilde Discovers America" by Lloyd Lewis and Henry Justin Smith. The quotation appeared in a section of the book about Wilde's visit to Canada in 1882. Boldface added to excerpts by QI: 1
At Ottawa, where he spoke next, Wilde realized how completely Canada had followed America into industrialism and business . . . And in that very April he had read complaints of the American Forestry Congress, which was organizing in Cincinnati against the rapid waste of forests.

As a Socialist, the poet opposed such exploitation of natural resources. "The things of nature do not really belong to us," he said; "we should leave them to our children as we have received them."

How this philosophy, if put into action, would have delayed the settlement of the West, was a question he did not face.
Below are additional selected citations in chronological order.
Continue reading The Things of Nature Do Not Really Belong To Us. We Should Leave Them To Our Children As We Have Received Them
Notes:
1936, Oscar Wilde Discovers America [1882] by Lloyd Lewis and Henry Justin Smith, Book 4: Eastward, Southward, Northward, Chapter 2: Adds a New Horror To Death, Quote Page 350, Harcourt, Brace and Company, New York. (Verified with scans) ↩