Oscar Wilde? Robert Ross? Frank Harris? Hesketh Pearson? Josiah Flynt? Apocryphal?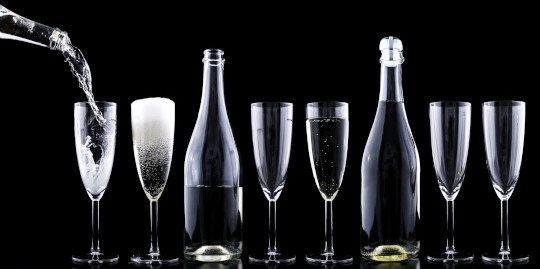 Dear Quote Investigator: According to legend, Oscar Wilde was resting with his eyes closed on his deathbed when two physicians began discussing the necessity of a very expensive operation to extend his life. Wilde opened his eyes and said:
I suppose that I shall have to die beyond my means.
Another version of the tale states that the ailing and impoverished wit was enjoying a convivial meal with friends in Paris when he asked for a bottle of champagne. When it was brought he declared:
I am dying, as I have lived, beyond my means.
Would you please explore this topic?
Quote Investigator: Oscar Wilde died on November 30, 1900. The strongest evidence known to QI appeared in a letter dated December 14, 1900 that was sent from Robert Ross to More Adey. Ross was a close friend of Wilde's who saw him frequently during his final days in Paris. Adey was an English art critic and editor. The ellipses in the following passage were present in the published text. Boldface added to excerpts by QI:[1]1916, Oscar Wilde: His Life and Confessions by Frank Harris, Volume 2 of 2, Section: Appendix, Letter from Robert Ross to More Adey, Date: December 14, 1900, Quote Page 596, Brentano's, New … Continue reading
On October 25th, my brother Aleck came to see him, when Oscar was in particularly good form. His sister-in-law, Mrs. Willie, and her husband, Texeira, were then passing through Paris on their honeymoon, and came at the same time. On this occasion he said he was "dying above his means" . . . . he would never outlive the century . . . . the English people would not stand him—he was responsible for the failure of the Exhibition, the English having gone away when they saw him there so well-dressed and happy . . .
Wilde's quip used the word "above" instead of "beyond" in this version of the tale. The "Exhibition" was a reference to the Paris Exhibition of 1900 which was held between April and November.
Common advice states that one should make a budget and not overspend, i.e., one should not live beyond one's means. Wilde's humorous wordplay was based on twisting this guidance.
Ross's letter was published in the 1916 book "Oscar Wilde: His Life and Confessions" by Frank Harris. The missive also appeared in "The Letters of Oscar Wilde" edited by Rupert Hart-Davis which was published in 1962.[2]1962, The Letters of Oscar Wilde, Edited by Rupert Hart-Davis, Epilogue, Letter from Robert Ross to More Adey, Date: December 14, 1900, (Text from Frank Harris, vol.2, pp. 595-603), Quote Page 847 … Continue reading
Below are additional selected citations in chronological order.
Continue reading I Am Dying, As I Have Lived, Beyond My Means
References

↑

1
1916, Oscar Wilde: His Life and Confessions by Frank Harris, Volume 2 of 2, Section: Appendix, Letter from Robert Ross to More Adey, Date: December 14, 1900, Quote Page 596, Brentano's, New York. (Google Books Full View) link

↑

2
1962, The Letters of Oscar Wilde, Edited by Rupert Hart-Davis, Epilogue, Letter from Robert Ross to More Adey, Date: December 14, 1900, (Text from Frank Harris, vol.2, pp. 595-603), Quote Page 847 and 848, Published by Rupert Hart-Davis, London. (Verified on paper)