Dorothy Parker? Alexander Woollcott? Apocryphal?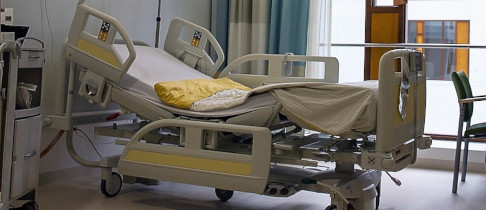 Dear Quote Investigator: A patient in a modern hospital room can push a button to call for the help of a nurse; however, on occasion, the response time is long because nurses have many medical tasks to perform. The famous wit Dorothy Parker created a joke on this topic. She claimed that pushing the button enabled her to experience an extended interval of privacy. Would you please help me to find a citation?
Quote Investigator: The earliest match located by QI appeared in a 1933 article by prominent critic Alexander Woollcott in "Hearst's International-Cosmopolitan" magazine. Woollcott described visiting Dorothy Parker who was being treated in a hospital. Emphasis added to excerpts by QI: 1
Tiptoeing now down the hospital corridor, I found her hard at work. Because of posterity and her creditors, I was loath to intrude, but she, being entranced at any interruption, greeted me from her cot of pain, waved me to a chair, offered me a cigaret and rang a bell. I wondered if this could possibly be for drinks. "No," she said sadly, "It is supposed to fetch the night nurse, so I ring it whenever I want an hour of uninterrupted privacy."
Below are additional selected citations in chronological order.
Continue reading I Ring It Whenever I Want an Hour of Uninterrupted Privacy
Notes:
1933 August, Hearst's International-Cosmopolitan, (Hearst's International combined with Cosmopolitan), "Our Mrs. Parker" by Alexander Woollcott, Start Page 70, Quote Page 88, Column 3, International Magazine Co., New York. (Verified with photocopies; thanks to local and remote librarians) ↩