Jorge Luis Borges? Phaedrus? Jean-Pierre Claris de Florian? Clarke Jervoise? Leo Tolstoy? H. L. Mencken? Anonymous?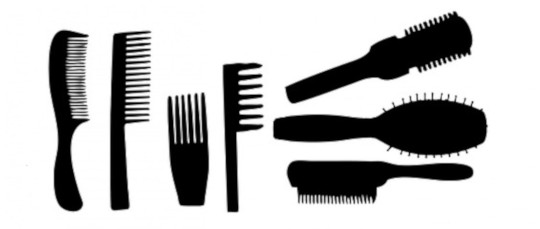 Dear Quote Investigator: The following trenchant simile is the best description of a futile conflict that I have ever heard:
The clash was like two bald men fighting over a comb.
The prominent Argentinian author Jorge Luis Borges employed this figure of speech, but I do not think he coined it. Would you please explore this topic?
Quote Investigator: A precursor tale about two bald men has been ascribed to the ancient Roman fabulist Phaedrus who wrote in the style of Aesop. The translation into English given below was published in 1761. Emphasis added to excerpts by QI: 1
A Bald Man chanced to find a Comb upon the publick Way. One equally destitute of Hair came Up, and claim'd his equal Share. The first immediately produced the Booty, and withal added: "The Gods 'tis plain favour us, but envious Fate has made us find (as the Proverb is) a Coal instead of a Treasure."

The Complaint of this Fable suits the Man who has been disappointed in his Hopes.
The two men did not fight in this tale. One man simply bemoaned their joint fate because neither could use the comb.
The Eighteenth century French writer Jean-Pierre Claris de Florian was best known for the fables he published. A tale of two bald men fighting over a piece of ivory appeared in 1792. The winner of the fisticuffs unhappily determined that the prize was a comb: 2
Un jour deux chauves dans un coin
Virent briller certain morceau d'ivoire:
Chacun d'eux veut l'avoir; dispute et coups de poing.
Le vainqueur y perdit, comme vous pouvez croire,
Le peu de cheveux gris qui lui restoient encor
Un peigne étoit le beau trésor
Qu'il eut pour prix de sa victoire.
In 1806 an English translation of the tale appeared in "Select Fables. Written for the Purpose of Instilling Into the Minds of Early Youth a True Sense of Religion and Virtue": 3
On a certain day, two bald-headed men saw a piece of ivory shining in a corner:—each wished to have it; they disputed which of the two had the best right to it, and which had first perceived it. Both maintained their claims, and, from small words, came to blows; and the blows were so violent, that the battle was soon ended.

You will easily suppose, that the conqueror lost, in the contest, the few straggling grey hairs he had left. —

The object of the quarrel was brought forward to the light:—it was an ivory comb!
Below are additional selected citations in chronological order.
Continue reading Like Two Bald Men Fighting Over a Comb
Notes:
1761, The Fables of Phædrus in Latin and English: The Translation as Literal as the Idioms of the Two Languages Will Admit by Mr. Hoadly and Several Other Eminent Hands, For Use In Schools, Book 5, Fable 7, Quote Page 137, Printed for John Exshaw, Dublin, Ireland. (Google Books Full View) link ↩
1792, Ouvres de M. de Florian (Works by M. de Florian), Fables de M. de Florian: De l'Académie Françoise de celles de Madrid, Florence, etc. (M. de Florian's Fables: From the French Academy of Madrid, Florence, etc.) by Jean-Pierre Claris de Florian, Livre 5, Fable 7: Les deux Chauves, Quote Page 172, De l'imprimerie de P. Didot, Paris, France, Chez Girod et Tessier, Paris, France. (Google Books Full View) link ↩