Steven Wright? Kurt Vonnegut? Emo Philips? Rich Siegel? Anonymous?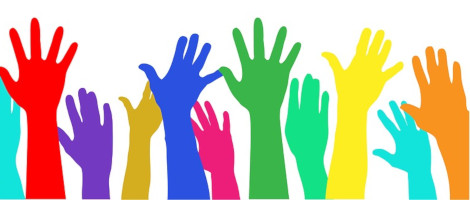 Dear Quote Investigator: A speaker will typically ask audience members to raise their hands to signal an affirmative answer to a question. A humorist constructed a funny remark based on a transformation of this scenario:
If you believe in psychokinetic powers, please raise my hand.
This line has been attributed to Steven Wright, Kurt Vonnegut, and Emo Philips. Would you please explore its provenance?
Quote Investigator: The earliest match known to QI appeared in a profile of the surrealist comedian Emo Philips published in "The Palm Beach Post" in January 1990. The journalist Peter Smith attended a performance of Philips and also had dinner with him. The following excerpt includes an instance of the quip. Emphasis added to excerpts by QI: 1
Philips' stage persona is a remarkable mixture of childlike innocence and almost otherworldly sophistication; the man who closes his act by thanking the audience for being his friend also enjoys oddly subtle wordplay and quizzically paradoxical jokes. ("How many people here tonight are telekinetic? Raise my hand.")
Below are additional selected citations in chronological order.
Continue reading How Many People Here Tonight Are Telekinetic? Raise My Hand
Notes:
1990 January 6, The Palm Beach Post, My dinner with Emo (continuation title: Philips keeps 'em laughing with surrealism, paradoxes) by Peter Smith (Palm Beach Post Staff Writer), Start Page 1D, Quote Page 7D, Column 1, West Palm Beach, Florida. (Newspapers_com) ↩